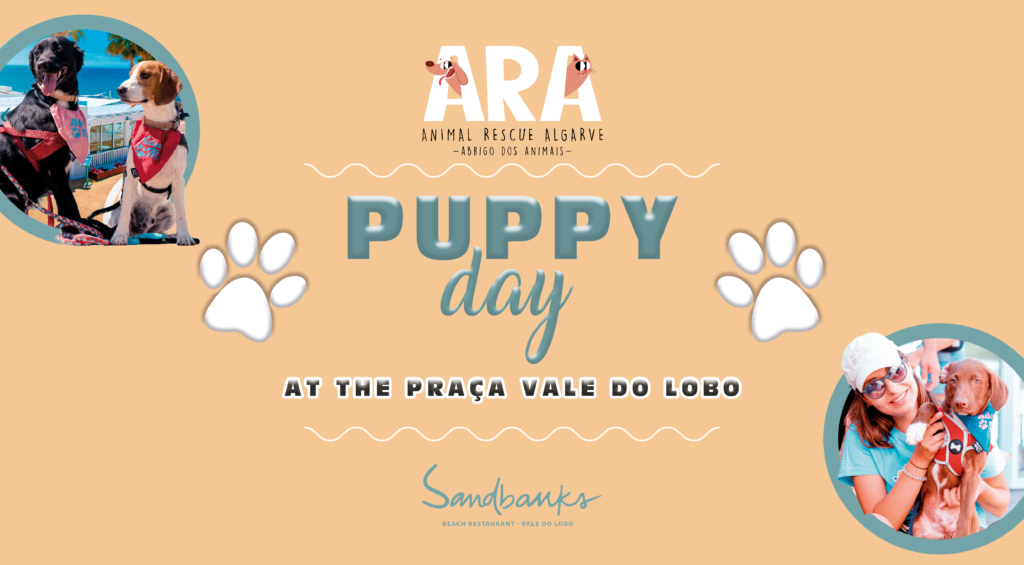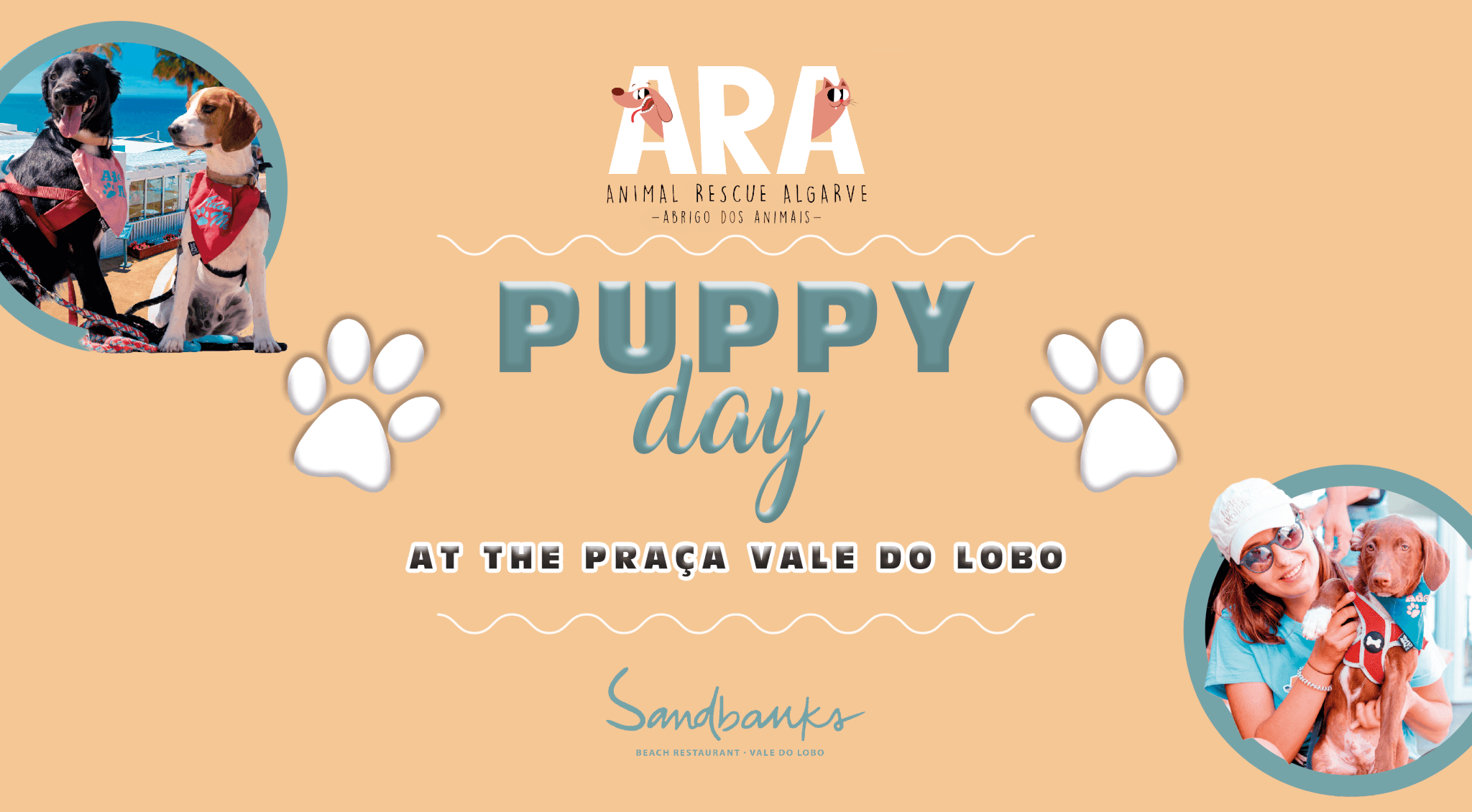 Our little friends from Animal Rescue Algarve are back to Praça Vale do Lobo for those amazing funny Sundays!
Join us at Sandbanks every 2 Sundays from the 5th of July at 11am for this great cause! We will be waiting for you!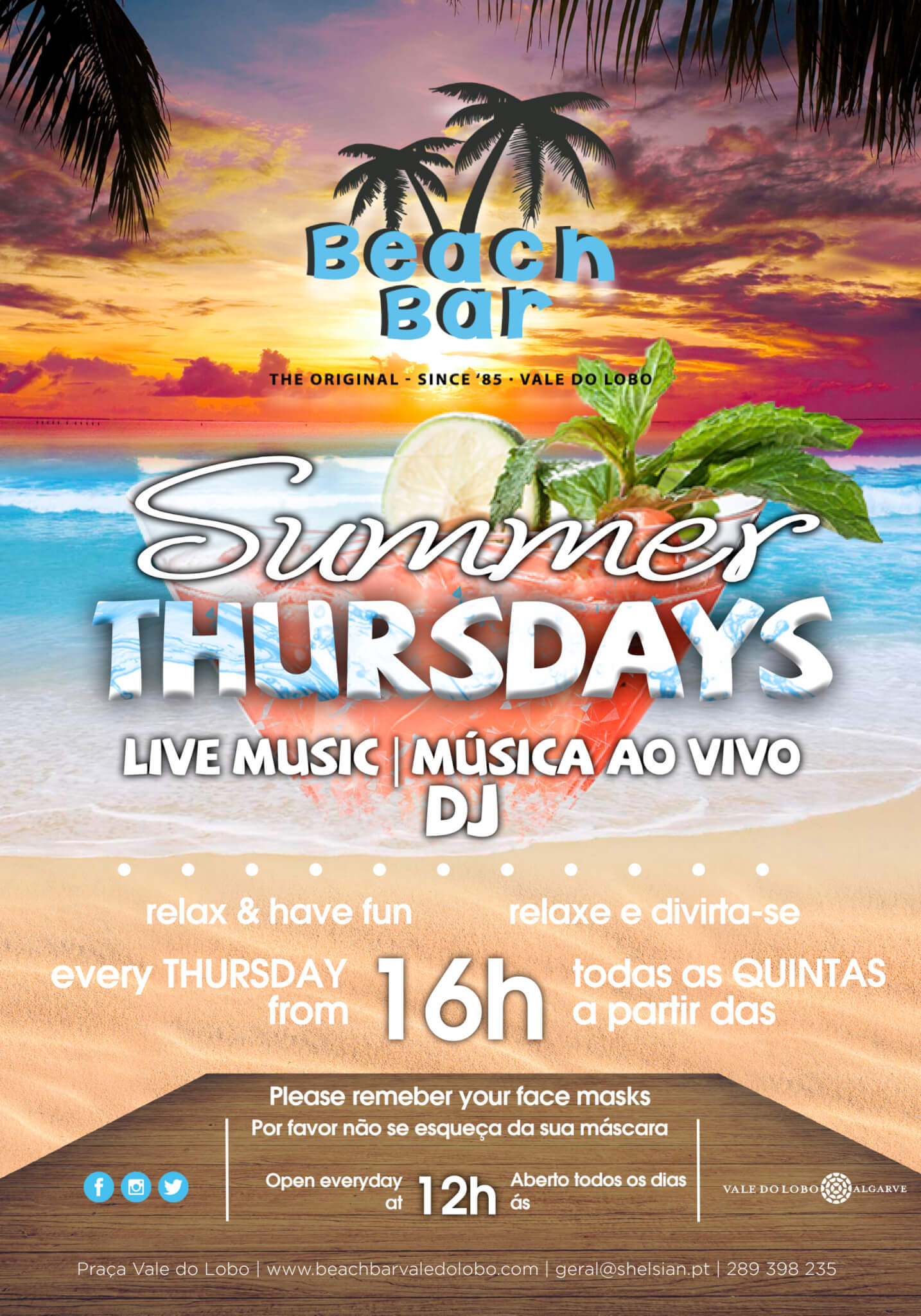 Your Summer holidays just got better! Join us at Beach Bar for those amazing afternoons by the beach, with Live Music & DJ. Every Thursday, from 4pm.
Have a drink and relax with your toes on the sand!
We look forward to have you with us!