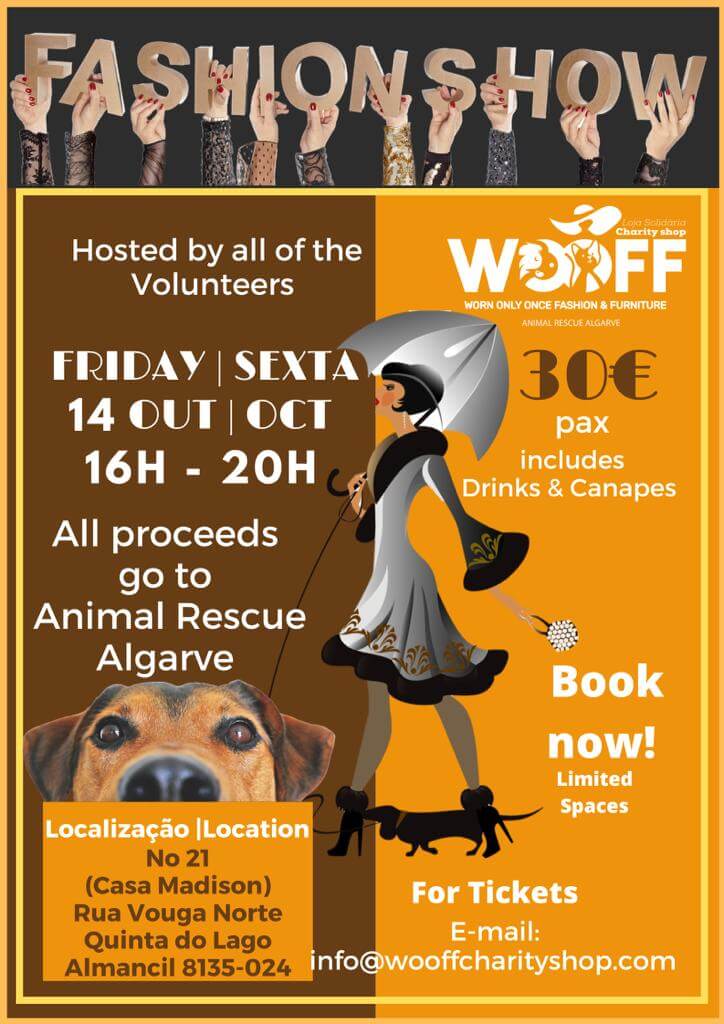 ARA - Animal Rescue Algarve, through their charity shops Wooff, will host a fashion show on the 14 of October!
All the proceeds will reverte directly to the animals rescued by ARA.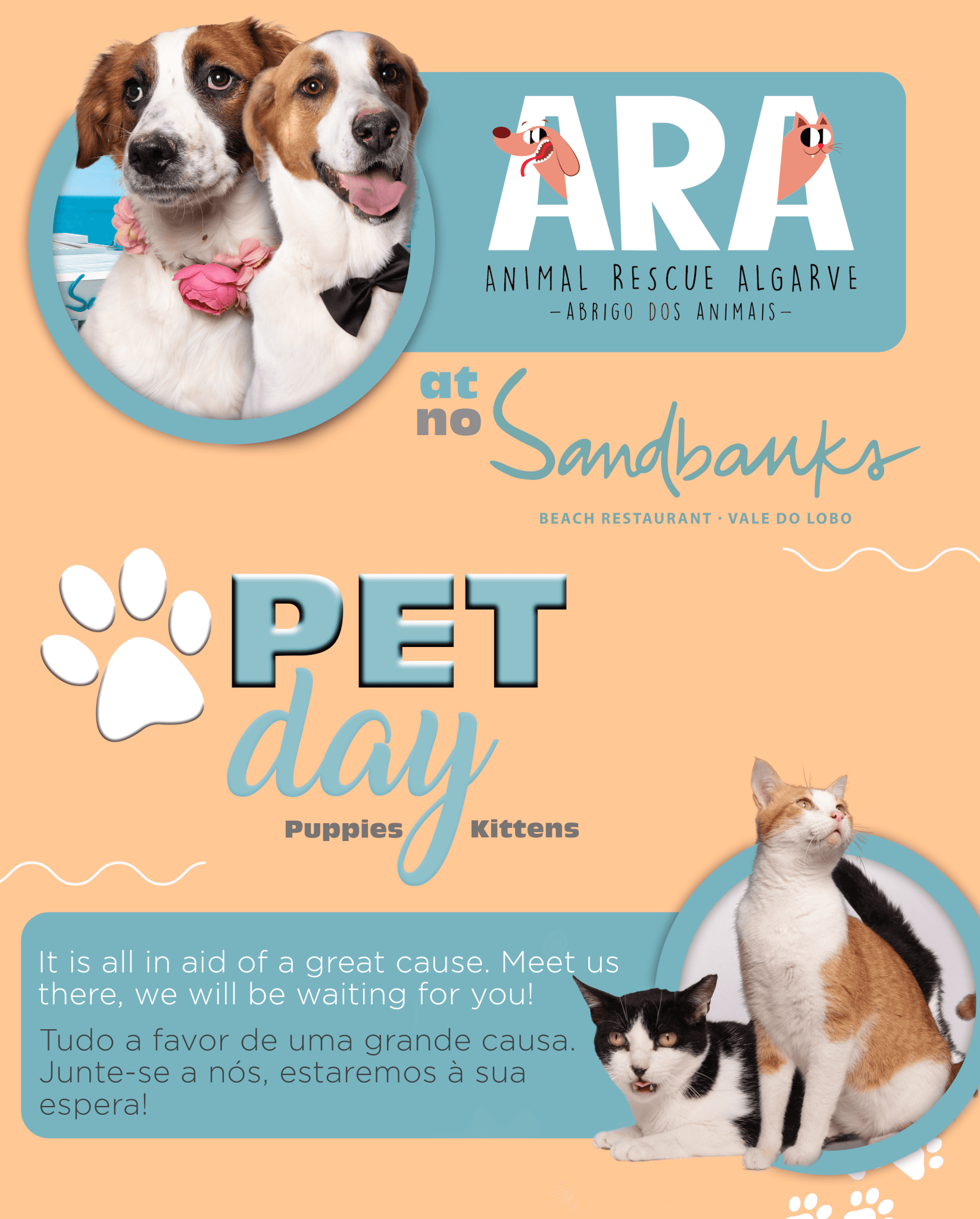 At Sandbanks everyone is welcome!
We are a pet-friendly space and are totally prepared to have you and your paw-friends.
Having in mind our social compromise with the animal cause, we keep in association with ARA – Animal Rescue Algarve, a non-profit organization focused on rehoming and rehabilitation animals at risk.
Over the year we do many campaigns in association like PET DAY!
Follow our social media to know when is the next one.
At Sandbanks, adoption is part of the menu!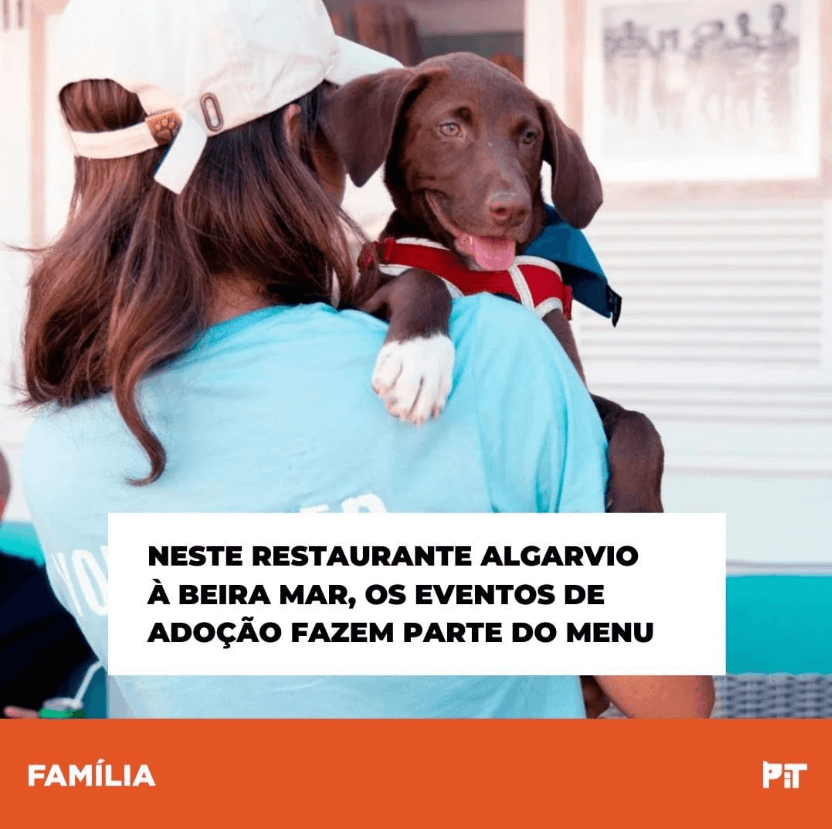 In NIT- Pets in Town: Located on Vale do Lobo beach, Sandbanks is the ideal restaurant to go with the whole family, including four-legged members. Whether for breakfast, lunch or dinner, the enclosure is open throughout the day. And besides being pet friendly, it has a special differential.